FHSW News!
The Game
Forgotten Hope Secret Weapon is a Japanese Minimod for the German Forgotten Hope, a Battlefield 1942 Modification.

It started as a small Minimod for Forgotten Hope. The original intention was to bring some crazy but really planned weapons to FH like the Ratte Tank. However after 5 years of development, Forgotten Hope Secret Weapons became the biggest mod for Battlefield 1942 with dozens of improvements for the 'old' Forgotten Hope version 0.7! FHSW gives you more than 500 new equipments, new physics (bouncing bullets and towable artillery), more maps and even more mapimprovements/-changes on FHmaps and the new nation Hungary. Atleast 690 vehicles are available from the FH, FHSW, BF1942, Hungarian and much more mods. Atleast 138 active maps included those from other mods. The main theme of the mod is World War II. Although the Second World War ended in 1945 after the Japanese surrender, FHSW also focuses on fictional battles after the surrender such like Operation Coronet and The Forgotten Jungle since version 0.42 and even fights between the USA and Russia until 1948 since version 0.5 and since version 0.51 also an Winter War battle is available! The maps took place anywhere in the world: the Pacific Campaign, Western Front, Eastern Front, North Africa Campaign, Invasion of Germany, Burma Campaign, Italian front, Winterwar, Seawar on the Atlantic, the Singapore Campaign, hiden in the Alpine and the invasion of the United States. From infantry and tank units to the mighty fleets on sea and in the air. It all possible in FHSW! And some of them you never hear before! We welcome you on our Wikipedia! Please join this small world because when this one is over, there will be no second one! Because FHSW is the best mod ever! Its a gameplay you will never see again!
Random Article!
The Great Pursuit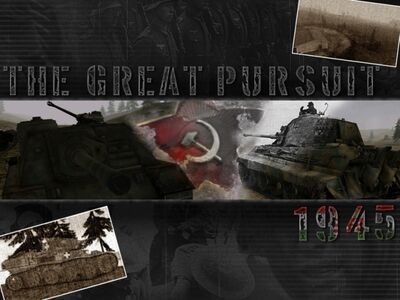 In January 1945, Stalin ordered his troops to hold Budapest at all costs, and two Army Corps that were dispatched to assault Budapest were hastily moved south of the city to counter the German offensive. Read more...

There are now 118 articles in our Random Article System!
FHSW Wikia News!
---
Our current Fight Night Event
Each weekend, players choose the Weekend Fight Night Events on Saturday and Sunday (day can be changed), around 7:00PM GMT+1. Please scroll further to see our next event! Got an idea? Visit our forum Topic and propose it there!

Server News!

Server Details



→Join Our Next fight night weekend
→ Our server is now Origin supported!
→ We have a server for 64 players!
→ We try to focus the community on 2 FHSW Fightnights per week, during the weekend!

| | |
| --- | --- |
| Server Name: | FHSW-Europ.ucoz.de NEW |
| IP Adress | 5.9.54.21:14567 |
| Country | Germany |
| Hoster | Hetzner |
| Modification + version | FHSW (v0.552) |
| Playable with Bf 1942 CD? | Yes |
| Playable with Origin? | Yes |
| Punkbuster Enable? | No |
| Password Protection? | No |
| Gametracker Account | Click Here |
Visit our server now!Server Top 50 Players


Server Screenshots
Current FHSW Version: v0.61
Next FHSW version: unknown
Download .rar archive (~1.28 GB) on one the following links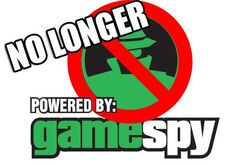 The GameSpy service has been closed. That means your game built-in server browser is not working anymore what causes your game to freeze.
To fix it, just apply this very simple patch provided by the Team-Simple.
In case of patching failure, use this alternative patch installer.
If you wish to install the necessary files by hand, use one of these links: ORIGIN users or RETAIL CD users.
Trailer
Random Screenshot
Random History Movie
Did You Know That?
The mobile Spawn APCs do not appear immadiately after capturing north and south farm flags on Sector 318 map. You have to hold one of these flags and wait a while to make them appear.

That the Zielfernrohr für Karabiner 43 ingame the lotnummer 46708 owns?
FHSW Websites

/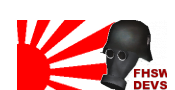 br>
Community content is available under
CC-BY-SA
unless otherwise noted.